SMO Social media Marketing Training
January 9, 2020
2020-01-09 6:59
SMO Social media Marketing Training
SMO Training-Bangalore National Institute of Digital Marketing
In the recent days, there are people who have become aware of the fact that social media is one of the best techniques for promoting business online. It is one of the best places where business owners can directly interact with their customers, and can also increase the opportunity of getting more potential customers.
We also help you to get trained in such a manner, so that you can post different things about your business in the YouTube through viral marketing. It is also one of the largest social media platforms, and you can get to know different people and different potential customers. You will also get the chance to interact with each other. Therefore, with such tremendous opportunity, you should try to utilize it at the earliest. It is high time that you go and acquire this training from us, so that you can apply it practically.
Introduction of Social Media Marketing

Facebook Fan Page Creation
Facebook for Business
Designing fan Page
Promoting Pages
Facebook image Dimensions
Organic Likes
Paid Likes
Marketing Strategy for Facebook
Creating Ads
Running Paid Campaigns
Targeting Audience
Budget Optimization
CPC, CPM
Insights
Creating Groups
Creating Communities
Facebook Applications
Facebook & Website Integration
Facebook Developers
Case Study

Twitter

Introduction
Tweets
Followers
Following
Protected Tweets
Types of Tweets
Connecting Audience
Promoted Tweets
Promoted Trends
Promoted Accounts
Using # Tags
Promoting Business
Marketing Strategy

LinkedIn

Introduction
LinkedIn for Business
Company Profiles
Following
LinkedIn Ads
Parts of Ads
Ad Costs
Marketing Strategy

YOUTUBE:

Introduction
Creating a channel
Uploading Videos
Editing Videos
Adding links
Advertising
InStream Ads
TrueView Ads
Promoted Videos
Homepage Ads
First Watch Ads
Display Ads
Mobile Ads
Insights
Marketing Strategy

GOOGLE+

Introduction
Circles
Creating a Business Page
Postings
Communities
Groups
Events
Hangouts
Marketing Strategy

Duration and Fees 
Course Duration: 1 Month
Course Fee: 15,000/- INR
Class Duration: Monday – Saturday (Regular – 2 Hours)
Timings: 10:00 AM – 6:30 PM All Monday – Saturday.
*Placement Assistance
*Live Projects
*Course Materials
About NIDM (National Institute of Digital Marketing)
NIDM – Bangalore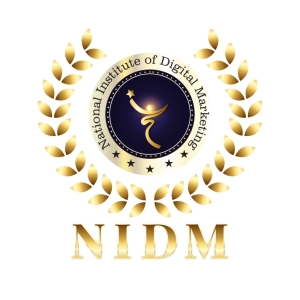 Based in Bangalore, the NIDM (National Institute of Digital Marketing Training in Bangalore) offers online and classroom Internet / Digital marketing courses to students from Bangalore and around the world. Earn your internet / Digital marketing certification through advanced specialized courses that can be studied online and Offline at your own pace. We teach Internet / Digital marketing skills both Online and Classroom to individuals and companies in and around Bangalore.
Why Choose the NIDM (National Institute of Digital Marketing)?
Dedicated Marketing Institution
We ensure that each and every student of internet marketing is welcomed. Whether you are an individual or a business you'll experience an exceptional level of dedication that will encourage you to reach your fullest potential in the internet marketing environment.
Go That Extra Mile
The NIDM (National Institute of Digital Marketing) will go that extra mile for you, helping you succeed even after completing your education with us. NIDM has expert internet marketing coordinators standing by to answer your questions in the – student only access marketing support forum, supporting all topics of internet marketing.
Latest Technologies
This is the perfect time to attend the NIDM (National Institute of Digital Marketing). With additions and updates to the latest internet marketing courses, you will have the newest knowledge, and be fully equipped to handle all online marketing challenges. We are always thinking forward, one step ahead of everybody else – to ensure the success of the future generations of internet marketers and IMU graduates.
Training Programs Offered:

* Digital Marketing Training Program

* SEO (Search Engine Optimization)

* SEM (Search Engine Marketing)

* SMO (Social Media Optimization)

* Pay Per Click & Affiliate Marketing 

– Web Analytics & Google Analytics

Modules include:
– Social Media Marketing
– Article and Content Marketing
– Search Engine Marketing (SEM)
– Search Engine Optimization (SEO)
– Email Marketing
– Offline Marketing
– Affiliate Marketing
– Lead Generation Marketing
– Blog and Website Marketing
– Analytics and Conversions
The NIDM (National Institute of Digital Marketing) attracts individuals, businesses, organizations, and faculty around the world who are ready to make a real difference. Together, we have built a close-knit community dedicated to lifelong learning, interactive study, original course material, and one goal, internet marketing success.